Super Soft, Luxurious & Durable Carpets
Add a touch of luxury to your home
Sedna® redefines luxury by blending softness and premium eco-friendly yarns into Oshun, Varuna and Yara, three ranges of elegant silky-soft carpets. Featuring a luxuriously thick twist pile, Sedna® carpets express warmth, comfort and a wonderful barefoot sensation. This super soft, comfortable frieze carpet impacts the look of an interior and gives the room a certain ambience that cannot be recreated with other flooring options.
Luxurious Deep Pile Carpets
There really is nothing quite like the cosy feeling of sinking your toes into luxurious, ultra-soft carpet from our Yara range. Ideally suited to the bedroom and living room, these thick pile carpets instantly add an elegant and sophisticated look and feel soft to the touch. With a pile height of 20 mm, this deep pile carpet is sure to evoke a sumptuous silk-like sensation underneath your feet.
Heavy duty carpet
Apart from being super soft, Sedna carpets are also incredibly durable. Our extensive range of hard wearing carpets are suitable for all types of areas, even those with intensive footfall. The excellent resilience of the yarns will enable you to enjoy your carpet for years to come.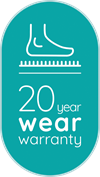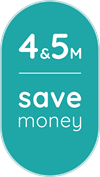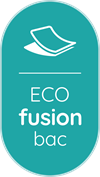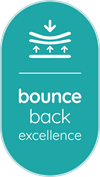 Why Sedna carpet?
By using the latest environmentally friendly yarns, Sedna offers a unique opportunity to make your home more eco-friendly while maintaining a high-quality standard. This collection of extremely durable polyamide (nylon) carpets make the ideal choice for a family home. They are easy to clean, don't flatten easily and bounce back into shape, keeping the carpet looking sumptuous and beautiful. With a 20 year wear guarantee Sedna carpets make an inspired choice, even for heavy domestic locations. The hard wearing carpets are available in a variety of neutral tones allowing you to find the perfect colour for your home decorating style.
A huge thank you to sednacarpet! Not only is this carpet beautiful and literally the softest thing I've ever put my toes on, it's literally saving our oceans!!
Learn more about our mission to save sea life